Window Patching Elevates Visual Allure and Functionality
When discussing retail packaging, Window Patching is a technique that improves appearance and functionality. On a packaging box, a sheet of transparent film is placed. So, customers see the product before opening the package. Do you know how does this technique raise functionality?
Customers visualize the product directly with this screen patch. Its convenience saves time. And its protection ability builds trust between the brand and the customer.
Window Patching, A Gateway to Consumer Curiosity
In a packaging world, this technique is a sneak peek of what's inside the box. Imagine a transparent film on a package that is a secret window revealing hidden treasures. Specifically beneficial for those products which require visual appeal like;
Food items
Cosmetics
Cutting-edge electronics
Creating An Eye-Catching Customer Environment with A Window Screen Patch
Firstly, product visualization is enhanced when the screen patch is positioned perfectly. Additionally, it is a perfect definition of remarkable quality, stunning design, and unique colors. So, this technique best displays the outstanding qualities of products.
But that's not all! The packaging authenticity of the window patch ensures that the product remains safe and protected from the external environment. So, a bridge of trust and loyalty builds and maintains between the brand and customers. Additionally, this trust empowers you to make informed purchases. So, a trustworthy journey begins.
Window Patch Management Ensures an Ideal Packaging Process.
Moreover, efficiently managing window patches is crucial for making packaging operations smooth. Firstly, the pre-planned system is necessary for creating and utilizing product window patches. So the system runs appropriately and professionally. And these intelligent tools and well-operated procedures help maintain the patch quality, size, and stable position. Moreover, this well-operated and perfectly automated system saves money and time. But it doesn't mean that you set up once and forget it. Instead, regular check-ups and timely fixes are necessary to ensure quality driving.
Custom Window Boxes Are Brand-Focused Packaging Solutions.
Most importantly, creative ideas and uniqueness make every brand unique. And you know what is incredible about Window Patching? Its custom-made window boxes. These let businesses display their products in a specific way for their own brand identity. So, intelligent companies team up with packaging experts. And experts help them create personalized window boxes. This highlights their values and attracts the right people. So, if you are a brand looking to make a splash and show the world who you are, custom-made window boxes are the way to go. Moreover, it proves as your secret weapon that merely explains you uniquely.
Retail Packaging Boxes Amplify Product Visibility and Sales.
Retail Packaging used for consumers products that are sold in retail stores or online.it is designed to attract customers' attention, protect the product during transportation and storage, and effectively communicate the brand and the product information.
In retail, attracting customers' attention is crucial. So, these packaging boxes with window patches are the best solution to gain attention. Like, in a store bursting with other items, such boxes show off your products.
Window patch boxes are the center of attraction. So, customers immediately see your product's appeal without opening the box.
Like, if your product's visibility increases, it attracts potential buyers. Additionally, the visible product becomes a selling point and draws customers' attention like a magnet. Likewise, more attention means more sales.
Premium and exclusive custom-printed product boxes allow your products to make a statement. As it offers packaging boxes in various sizes and shapes to fulfill your specific needs. And its exciting range of products includes;
A-Tray Vape
Action Figure Box
Auto Lock Boxes
Bakery Boxes with Window
Custom-Made Product Boxes Categories
7.1 Cosmetic Packaging Boxes
These boxes are manufactured in unique designs. Additionally, they exhibit the latest ideas and trends. They include compartments and dividers to organize and secure the products.
7.2 CBD Packaging Boxes
These boxes are manufactured for CBD products. Like, these boxes are designed to meet specific requirements of CBD products, ensuring proper protection and compliance with relevant regulations. Additionally, it includes child-resistant closures, tamper-evident seals, and informative labeling about CBD products and their usage.
7.3 Retail Packaging Boxes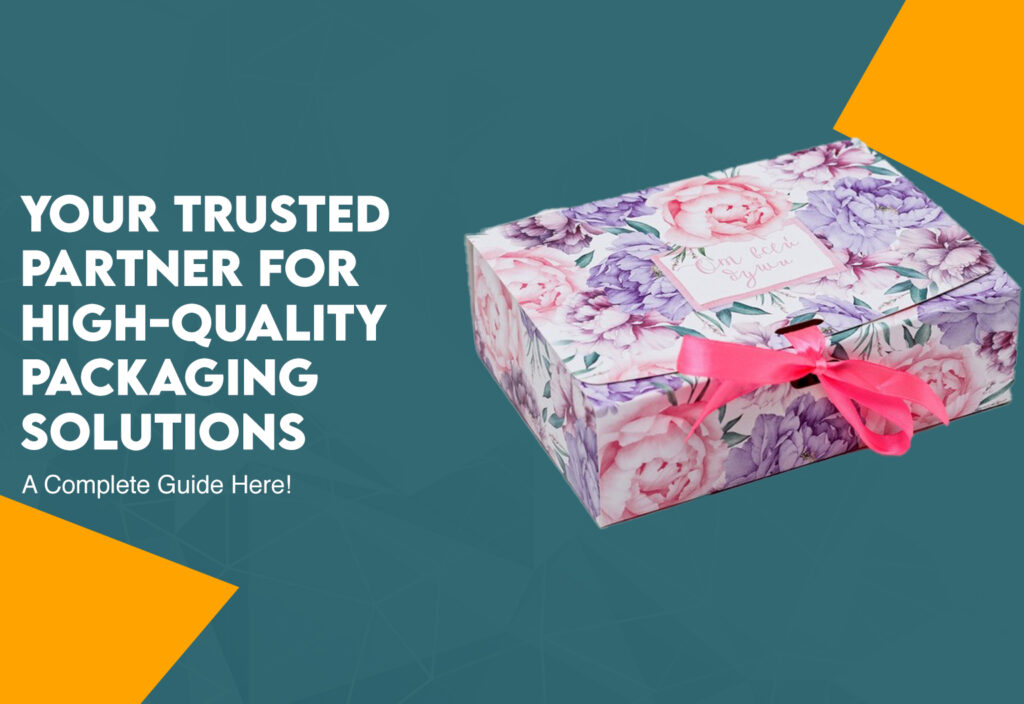 These boxes showcase and protect the products. Like, logos, product images, and marketing messages are often branded on such boxes.
Each unique product deserves a unique packaging design, like "made for each other" type. It enhances product visibility and make it a center of attraction. And best showcases its features and benefits and drives sales. So, with its customizable packaging, every brand can express its ideas and attract customers.
Packaging experts provide unique box styles. It is one of the leading manufacturers in the USA with over 2 decades. Its industry experience and highly skilled staff are dedicated to delivering top-quality packaging solutions for your valuable products. So, trust in it to transform your packaging and enhance your product's market appeal.
Final Thoughts
In conclusion, Window Patching revolutionized the retail packaging world. It offers numerous benefits across many industries. Like, this technique entices consumers, increases curiosity, and enhances the visual appeal and functionality also. More often, showcasing exceptional qualities and maintaining packaging integrity builds trust between brand and customer, and raises customer loyalty. Moreover, efficient management of window patches ensures a seamless packaging process, and makes the smooth operations. And custom-made window boxes are brand-focused packaging solutions. Businesses showcase their products in their own unique brand identity. Moreover, it attracts customers and ultimately boosts sales.